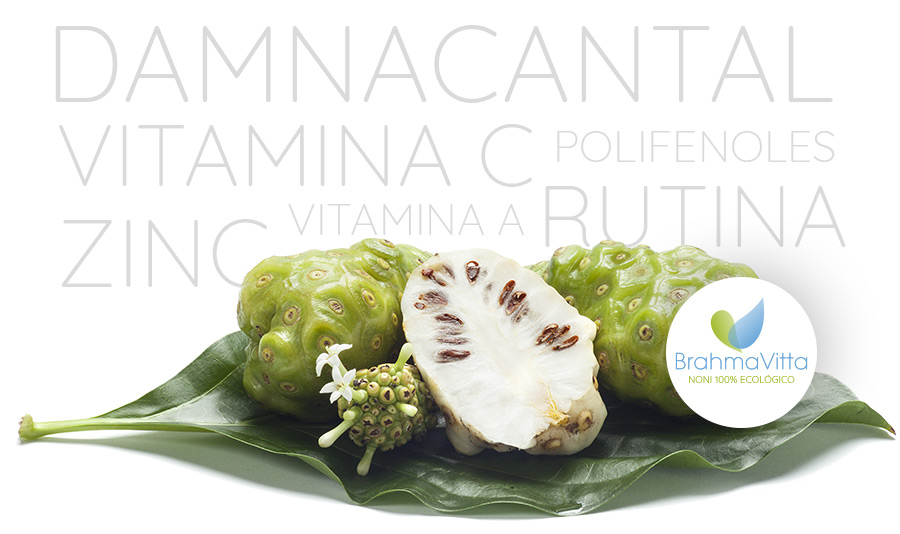 You probably have read that noni cures cancer. If that were true, we would have got rid of the great evil of our time. So, why is noni referred to as anticancer? Mainly, because in noni are some components, damnacanthal and antioxidants, that can help fighting against precancerous cells. In this article we will try to shed some light on the benefits that noni can have on our health, and how true that statement is.
From Brahmavitta we recommend to follow the treatments that your doctor or oncologist has prescribe to you, and not to left it in any case.
The Damnacanthal in the noni
The damnacanthal is an anthraquinone that is extracted from some Rubiaceae family plants, mainly from Damnacanthus and Morinda or Noni. The highest concentration of this compound is located in the roots, but is also found in appreciable amounts in leaves and fruits.
Studies with damnacanthal have shown that it has inhibitory properties for tyrosine kinase, present in cancer cells. For this reason it has been synthesized and used in pharmacy for the treatment of certain carcinomas, such as hepatocellular. In other words, it has been proven that damnacantal prevents the growth of cancer cells.
The antioxidant power of noni
Along with the damnacanthal, noni provides high amounts of natural antioxidants, such as Vitamin C, polyphenols or flavonoid rutin. These substances help the body to prevent cellular oxidation, help the formation of new cells and reduce the formation of free radicals. It also contains Zinc, which helps strengthen the immune system.
Free radicals are used by our body for certain metabolic functions, but are also capable of altering the molecular structure of cells. When these radicals increase too much in our body can "mutate" certain cells to become them cancerous. Smoking, air pollution, stress or poor diet can promote the formation of radicals in our body. Antioxidants slow the formation of free radicals and strengthen cells against them, so they are essential to prevent the formation of cancer cells and improve the quality of life of patients with cancer or degenerative diseases.
The real anti-cancer power of noni juice
For all of the above, noni juice is not an appropriate medication for the treatment of cancer, but it does contain compounds that could help preventing precancerous cells from forming, keep free radicals at normal levels, and strengthen the immune system from external aggressions. Taken routinely, it serves to prevent carcinomas before they form, and by complementing medical treatments, noni juice can provide a faster cure or better life quality during oncological treatments.
Summary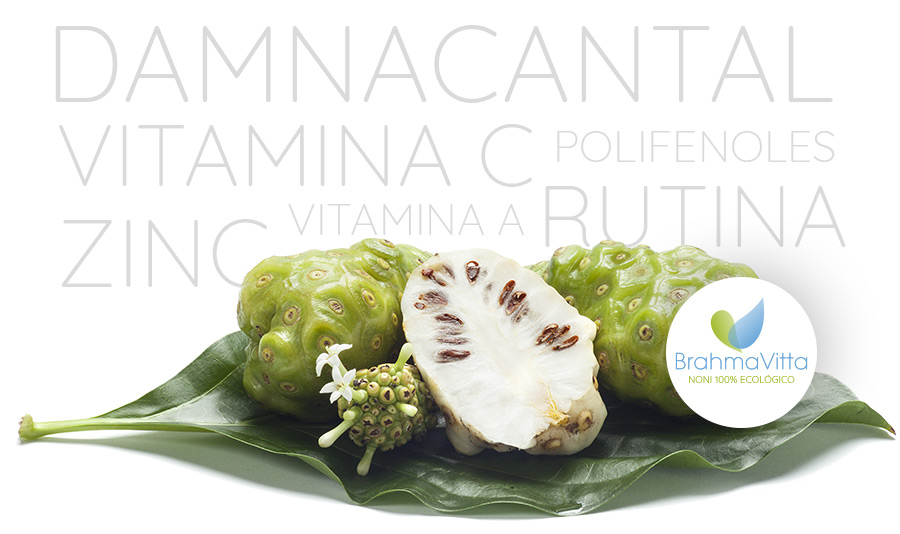 Article Name
Description
Does noni have anticancer properties? We explain what damnacantal is and how antioxidants help your body against cancer.
Author
Brahmavitta Noni Ecológico
Publisher Name
Brahmavitta Noni Ecológico
Publisher Logo